We have experience in designing pipelines to CSA Z662, ASME B31.4 and ASME B31.8.
We deliver across the pipeline life cycle
Northern Crescent has extensive experience in designing flow lines, gathering lines, transmission, and distribution pipelines. Northern Crescent has successfully executed many NPS 3 to NPS 48 pipeline projects locally (Alberta, BC, Saskatchewan) and overseas. In addition, our team has completed several pipeline designs crossing a multitude of challenging terrain conditions such as muskeg, wetlands, mountainous terrain, and slopes subjected to landslide hazards.
Northern Crescent has developed in-house engineering tools to increase the accuracy of the pipeline design resulting in fewer revisions. Our team considers a full life cycle 360-degree approach to provide fit-for-purpose designs for your pipeline applications. 
Pipeline Alignment Sheets
Typical Crossing Drawings
In-Service Lowering of Existing Lines
Global Buckling Assessment
Major / HDD Crossing Drawings
Our experts can help you prepare regulatory packages and the design documents required to abandon or retire pipelines and associated aboveground facilities safely. Our services include notification to regulatory bodies, engineering assessments, consultation with stakeholders, project execution and project closeout.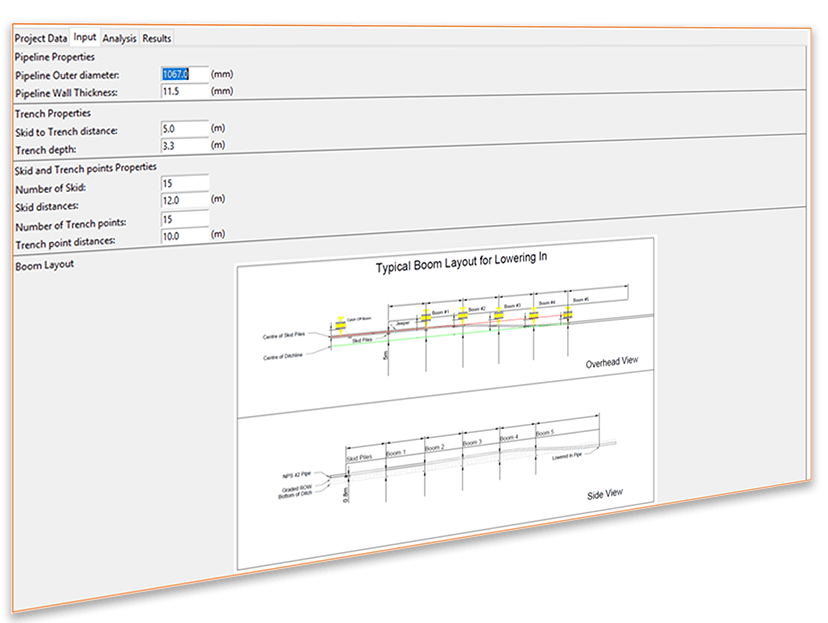 Our team supports the construction contractors with technical RFIs on a priority basis. Besides, we can support construction contractors with line lowering plan evaluations and validations. Similarly, we can validate HDD pull-back plans. Our in-house tool pBUILD ensures that we can respond to such queries on a priority basis.