A highly customizable pipeline construction drawings generator.
Automate your Pipeline Routing Projects with pROUTE.
pRoute® is an easy tool that allow pipeline operators to quickly plot alignment sheets with their GIS data source using their own customized CAD-based title block template. Our development team, with years of industry-leading experience understand that the automation of alignment sheets should be a simple a straightforward matter.
Each of clients have their own unique and robust data management systems to analyse pipeline assets and integrity data, and we believe that there should be no further need to embrace additional suite of complex software systems to prepare synchronized maps and automated alignment sheets. Moreover, clients should be able to retain their own signature/standardized title block template to their alignment sheets as well.
Our pRoute® tool offers a straightforward solution for clients to transform their data source into high-quality alignment sheets that are clean, professional, and geographically-referenced CAD drawing files. By allowing the user to use their existing CAD drawing templates, pRoute® supports the alignment sheet generation process during the entire lifecycle of a pipeline.

Quality
pROUTE generates pipe route drawings in a consistent standardized drawing format, it ensures the routing is free from systematic errors.

Accuracy
pROUTE's integration of pre-existing CAD Engineering Standards, and multi-platform  GIS datasets results in pin-point accuracy.

Cost Efficiency
pROUTE automates much of the data, allowing project engineers to shorten engineering time, and focus on the challenging aspects of the project.
pROUTE is highly customizable.
It can produce very detailed alignment sheets typically used for design and construction of cross country pipelines. This level of detail is suitable for
Transmission Pipelines

and

Distribution Pipeline Companies

.
It can also produce quick routing drawings more suited for smaller flow lines and Oil and Gas
Upstream Producer

's pipelines. It contains all important details such as pipe bend schedules, material BOM and construction notes.
The level of detail shown on the alignment sheets can be customized to align with the Client's standards and procedures.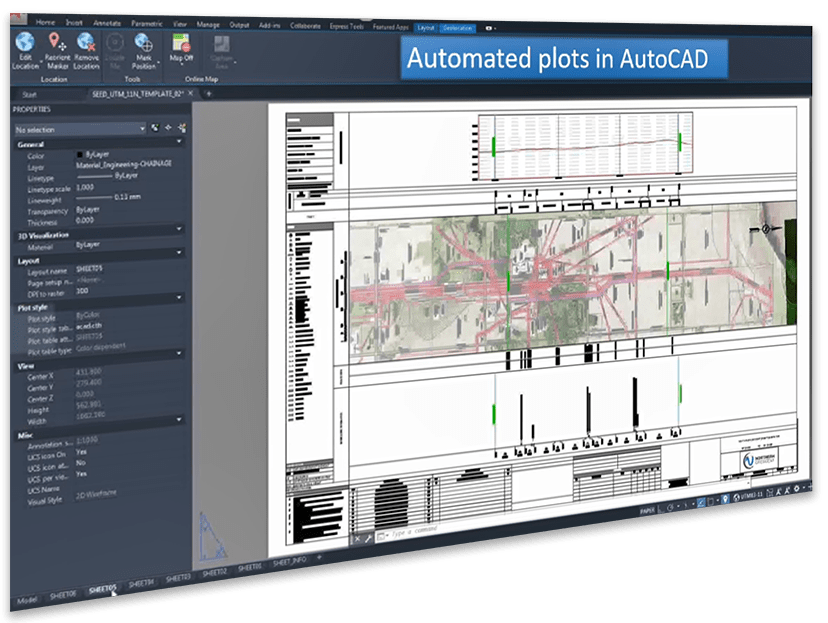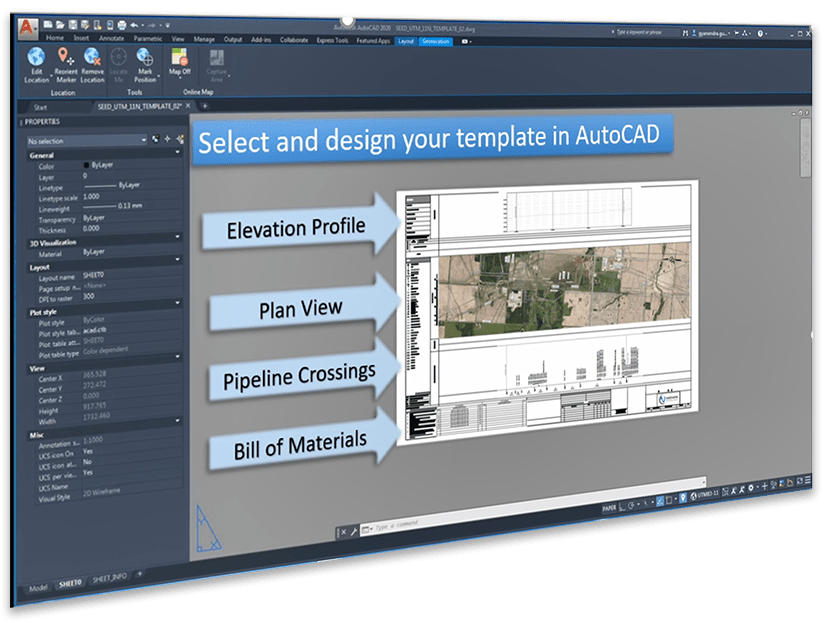 Select design template in AutoCAD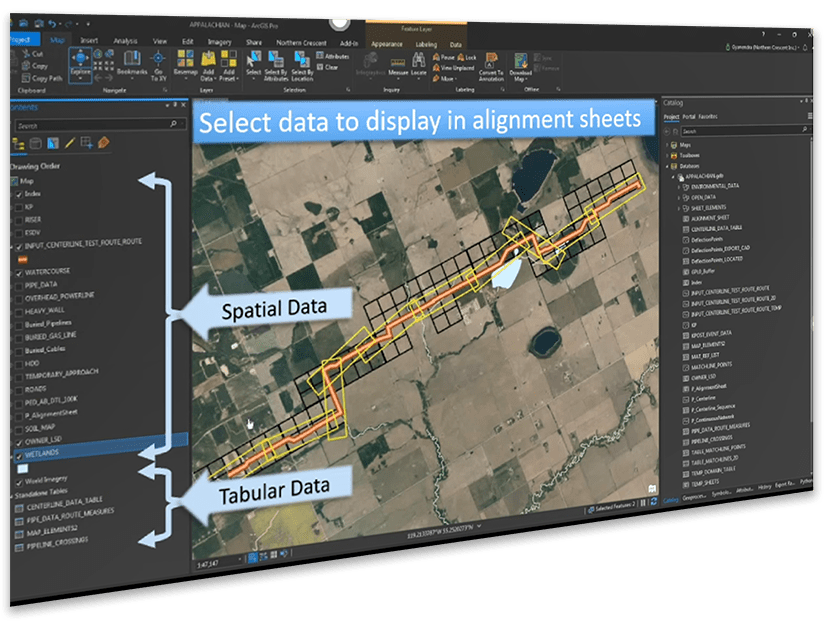 Select GIS Project or the Centerline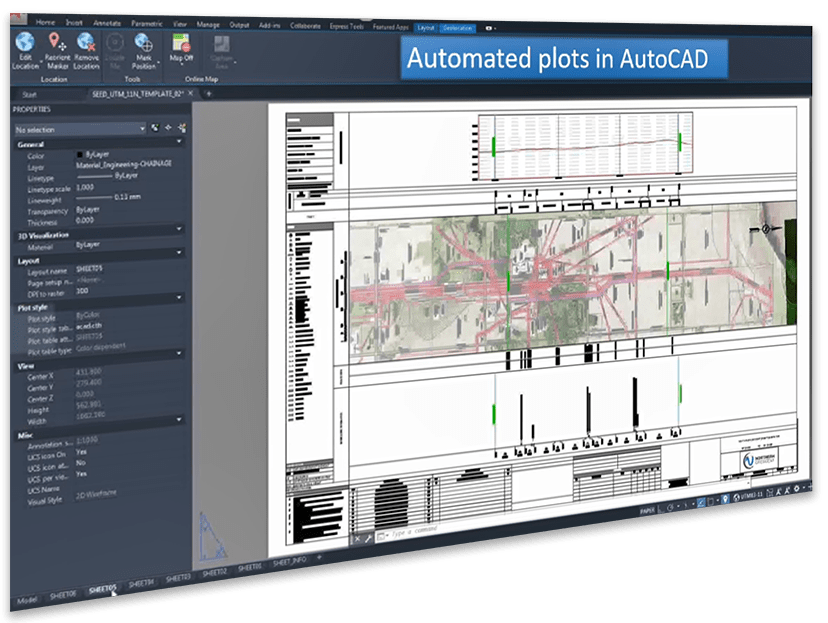 Process GIS data and Generate Sheets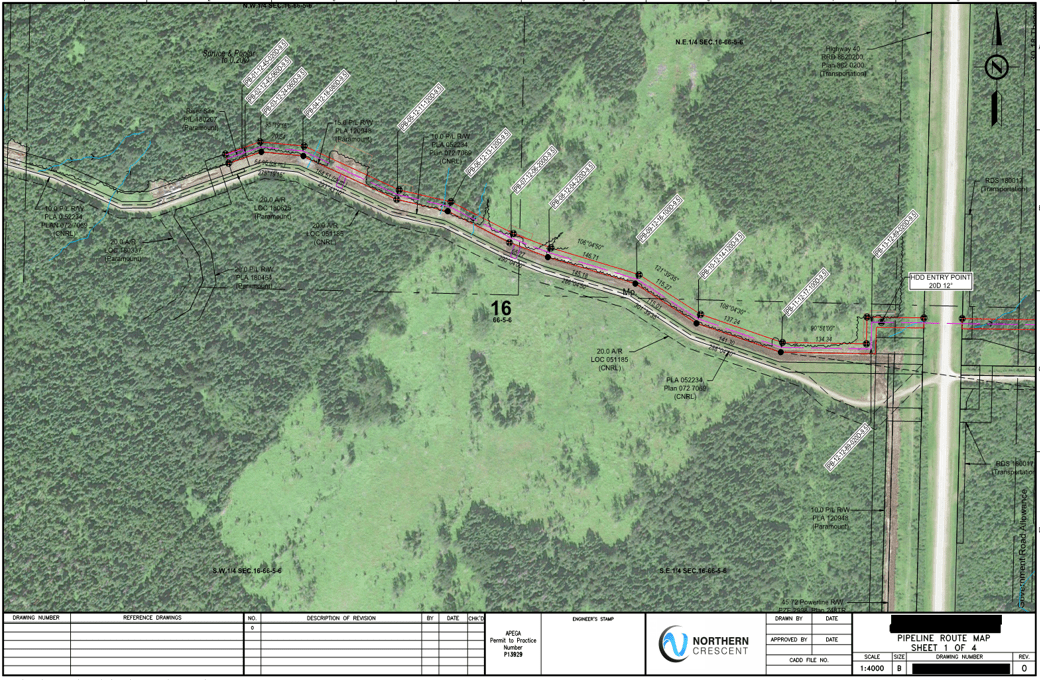 Export alignment sheets CAD format